Available for Fall 2019, 2nd Half!
WRTG 2905: Collaborative Writing Studio
Writing 2905 is "Nothing but Beneficial"
By Jenna Wiseman & Anne McMurtrey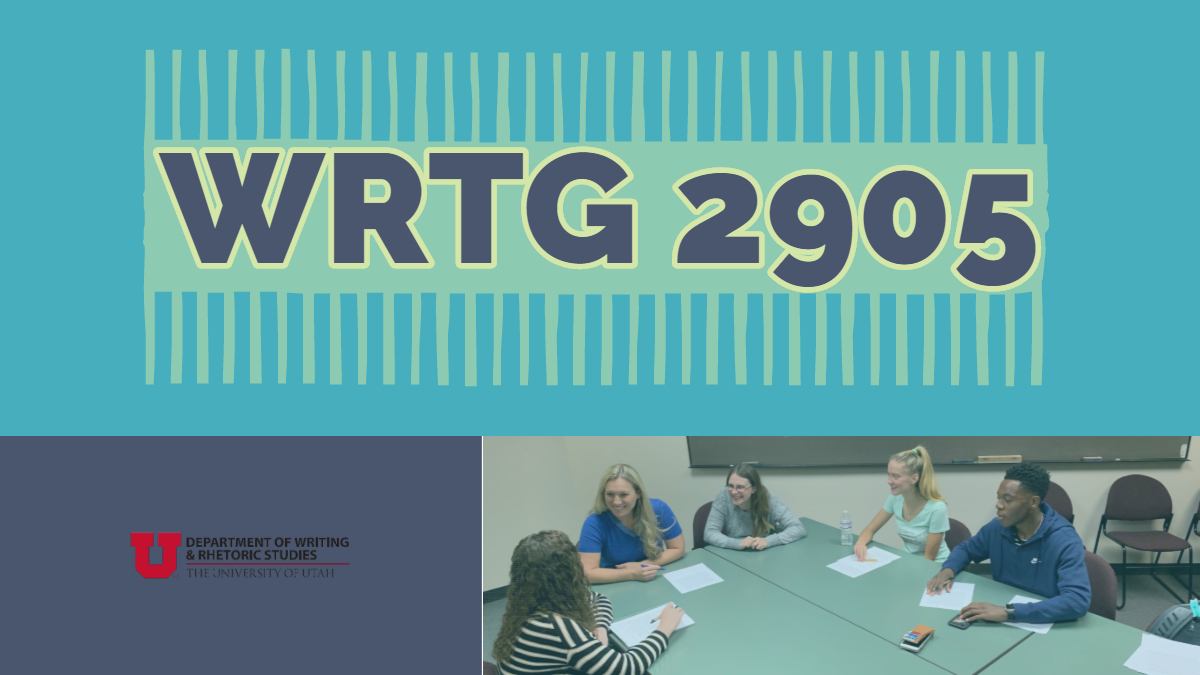 The Collaborative Writing Studio (WRTG 2905) is a "life saver," according to Ava Lessing, a current WRTG 2905 student. The class, a one credit-hour, small-group tutorial course, provides a supportive space for writers of all skill levels and disciplines to talk about and improve their writing.
This course only requires students to attend twelve 50-minute class sessions, and there is never any homework. This is because this course functions as a writing workshop, intentionally supplementary to other courses that the student is writing for.
Students bring in their writing from their other courses and receive feedback six times throughout the semester and act as reviewers during the other sessions. This course does not just peer review essays for writing and English courses but, instead, provides critical feedback on writing from all disciplines, including WRTG 1010/2010 essays, business proposals, lab reports, upper-division research papers, resumés, and scholarship application materials.
As an extension of the University Writing Center, the Collaborative Writing Studio helps students become both more skilled at offering critical feedback to one another and more confident in developing their own writing.
So far, all students enrolled in this course report positive experiences. Ava, quoted above, is a first-year, undeclared student who primarily seeks support in her introductory writing course. When asked to describe this course, Ava admits that she was intimidated by it when she enrolled but now says, "This class has been nothing but beneficial," and she has been receiving good grades on her papers.
Alyx Tibbits, who is graduating this semester also describes a positive experience in this course, saying, "As an English major and Book Arts minor, I liked that this course could provide me with feedback for any writing I brought in, whether it be response papers for my 5000 level English courses or creative pieces for my Artist's Book class."
First-year pre-nursing and ROTC student, Taelor Gerde, noted that she liked how the Collaborative Writing Studio is "credit worthy without extra work," and that she has received "compelling" feedback to her writing. Another student enrolled in the course noted how he likes that the class sessions are time for "peer review, not peer lecture."
Simply put, the Collaborative Writing Studio can provide support to all students at the U who want to improve their writing and collaboration skills. This nurturing and peer discussion-centered class is offered as a semester-long course or as a half-semester-long course. This semester's 8-week version starts on October 14.
So, if you want structured support for the writing you're are doing in your other classes, you should enroll today! Section 005 meets on Tuesdays and Thursdays at 10:45am, and section 006 meets on Mondays and Wednesdays at 9:40am.