Course Information
The Department of Writing & Rhetoric offers courses that help you improve and expand on your powers of written expression.
These courses are tailored to help you be a better writer, not only in your major, but in your professional and personal life as well. Don't shortchange yourself. Make the most of your university education. Check out our courses and "get it in writing."
General Education Courses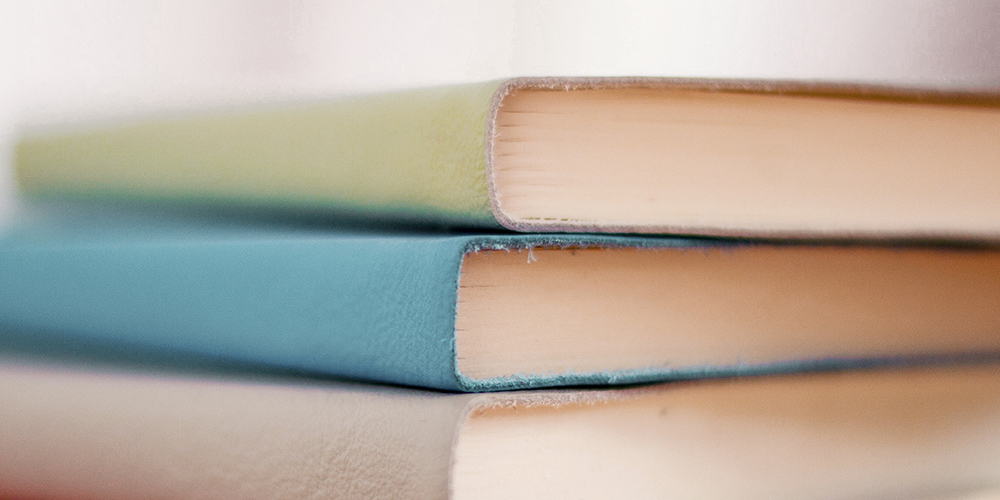 WRTG 1010 Introduction to Academic Writing (3)
Prerequisite: WRTG 1010 placement.
Fulfills WR1 requirement.
To be taken during Freshman year.
Students learn to read and write rhetorically, develop and support claims, and produce and evaluate writing in collaboration with peers. Course readings and assignments emphasize writing for diverse purposes and disciplines.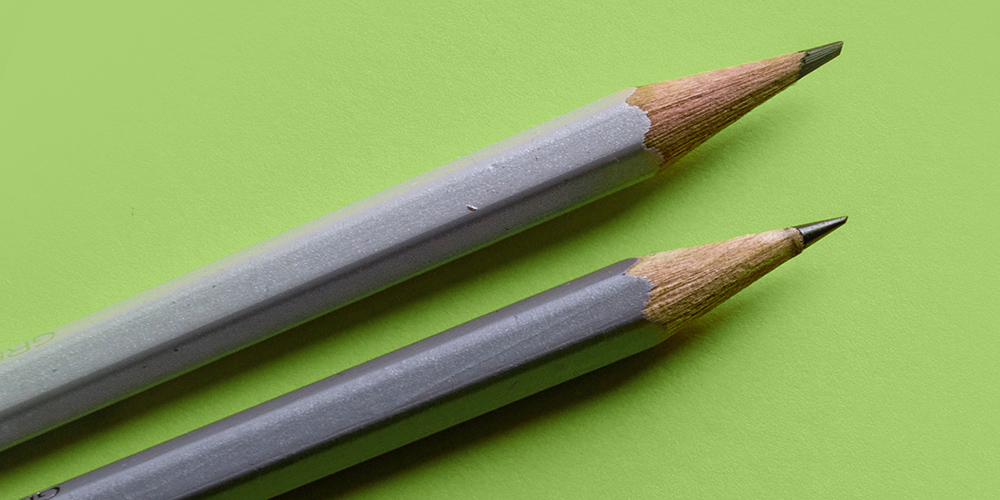 WRTG 2010 Intermediate Writing (3)
Prerequisite: WRTG 1010 OR WRTG 2010 placement.
Fulfills WR2 requirement.
To be taken during Freshman year.
Writing in undergraduate academic contexts. Students practice analytical and persuasive writing that addresses various academic audiences in a research university. Emphasis on writing for learning, textual analysis, writing from research, and collaborative writing.
Lower Division Courses
Fulfills Humanities Exploration (HF) requirement.
Writing 2040 offers an introduction tot he academic discipline of writing studies, which treats writing as both an activity and a subject of scholarly inquiry. Through reading and discussing contemporary writing studies scholarship and conducting their own primary research projects, students will encounter transformative and often troublesome threshold concepts that are key to understanding how writing studies scholars think and talk about writing. This course is intended primarily for first-year students and sophomores exploring a possible major in Writing & Rhetoric Studies. It articulates with Salt Lake Community College's ENGL 2040: Intro to Writing Studies course.
Fulfills Humanities Exploration (HF) requirement.
We often imagine superpowers as special abilities that help save the day. How is writing a superpower for promoting understanding and enacting change across society, in communities, and in your personal life? This course explores writing as a superpower for dynamic (re)imagination, (re)invention, (re)creation, and (re)composition of self and others in local and global communities. Through interactive class activities and a variety of multimodal writing projects, you will learn about writing, rhetoric, ethics, and social change. With writing comes great responsibility.
Fulfills Humanities Exploration (HF) requirement.
This course is designed as an opportunity to explore the power of music and its relationship with writing and rhetoric traditions. Over the course of the class, students investigate the contours of that relationship—from music's power to influence our personal tastes and transverse the depths of our cultural ideals, to its ability to represent and communicate emotions that are otherwise difficult to express. The class also provides students an opportunity to focus on the difficult but rewarding task of attempting to bridge the gap between language and music. Students study the art of writing about music, and in so doing, learn to use language to describe what makes music so indescribable.
This course builds on students' previous knowledge about writing and reading texts to consider the "public" and "organizational" work of writing. Specifically, the course emphasizes the principles and practices of producing, distributing, and circulating texts within textual networks, including digital settings, and foregrounds more complex notions of collaborative writing, multimodal and multimedia composing, and audience-driven revision. To this end, students will learn how to use digital technologies to produce, distribute and circulate a number of print and digital texts that share rhetorical goals for a particular community organization or group. They will work closely with campus and community partners to assess their needs and respond by developing written projects that integrate multiple modes (i.e., visual, aural, and linguistic), media (digital and analog), and genres (web and print-based).
Many think of technical and professional writing (TPC) as simply a skill set, where grammar, punctuation, and templates rule. But TPC—like other areas of writing—has a rich history and is informed by multiple theories. In this class we will examine the cultural history of the field, examining the critical moments that have influenced how the field has transformed over time. We will also study the theories that undergird its practices. In particular, we will explore theories of language that have been most relevant at particular moments in TPC. Readings, discussions, and assignments will provide background knowledge to better understand the field, and to point to future directions that speak to TPC as a human-centered practice.
Upper Division WRTG Courses (3000+) cannot be taken until AFTER successful completion of WRTG 2010.
Upper Division Courses
Fulfills

Upper Division Communication/Writing

(CW) requirement
Prepares students for professional and public careers in the Arts and Humanities by emphasizing reading and writing arguments and the kinds of writing needed in further study and executive positions: summaries, analyses, proposals, research notes, personal essays, reviews and hybrid genres. Explores multiple media and genres through collaborative projects, electronic writing, instruction in revision and editing, and exploratory writing to discover ideas.
Fulfills

Upper Division Communication/Writing

(CW) requirement
Designed to facilitate thinking and writing in the social sciences. Focuses on using sources to develop critical thinking on issues, forming one's own position about disciplinary problems, and creating arguments using rhetorical conventions associated with specific disciplines.
Fulfills

Upper Division Communication/Writing

(CW) requirement
Designed to help students in the sciences develop the skills needed for scientific research and communication. Provides students with the opportunity to write in the variety of forms that they are likely to encounter in their professional lives (i.e. memos, proposals, reports, presentations) in a scientific context.
Fulfills

Upper Division Communication/Writing

(CW) requirement
Prepares students for professional practice by emphasizing problem solving in organizational contexts, writing for multiple audiences, and writing with visual and numerical data. Includes collaborative projects. Service learning option.
Fulfills

Upper Division Communication/Writing

(CW) requirement
Focuses on strategies for communicating successfully with business audiences. Students employ composition technologies to prepare different types of workplace texts, including emails, memos, proposals, reports, resumes and presentations. Emphasis on critical thinking and problem solving in a business context.
Fulfills Humanities Exploration (HF) requirement
This is a writing course that works through the lens of film, music, television, and new media to explore the cultural contexts of postmodern culture. A key component is learning to write detailed analyses of these kinds of texts, as well as understanding the function such texts play in our collective cultural memory.
Fulfills Upper Division Communication/Writing (CW) and Humanities Exploration (HF) requirements
Designed to help students develop and refine their reading, writing, and communication skills by examining and articulating their perspectives of war. Students will study the work of established authors and write multiple genres, including nonfiction, fiction, and analysis. Open to all students, but men and women in uniform and veterans are encouraged to enroll.
Fulfills Upper Division Communication/Writing (CW) and Humanities Exploration (HF) requirements
Writing 3020 is an upper-division course designed for students who are new the University of Utah and have completed Writing 1010/2010 elsewhere. Using concepts, research methodologies, and genres from the field of writing studies, this course builds on transfer students' prior knowledge and experiences -- including their distinctive writing strengths -- while providing an opportunity to learn about University resources and examine research and writing practices in their major discipline. In addition to fostering rhetorical awareness and disciplinary writing knowledge, Writing 3020 offers opportunities to connect with peers, faculty, and staff in order to make the most of the academic and professional opportunities available to undergraduates at the University of Utah.
Writing 3030 is an upper-division writing course designed for Salt Lake Community College (SLCC) students who are interested in majoring in Writing & Rhetoric Studies (WRS) at the U. This course recognizes that moving from one writing context to another--including transferring between institutions--is an opportunity to become a more flexible, reflective, and self-aware writer. Through scholarly readings, class discussions, and primary research projects, students will critically examine what it means to transfer writing knowledge across locations in their home communities, SLCC, and the U. Over the course of the semester, students will also connect with faculty, staff, and peers in the Department of Writing & Rhetoric Studies and learn about other resources on campus that will support their transition to the U.
Fulfills Humanities Exploration (HF) requirement
While storytellers have composed narratives through oral and print-based media for centuries, emerging digital media allows increasing possibilities to develop and share the narratives that matter to our communities and to our lives. Using text, audio, visual, and video in concert with thorough research and narrative composition, this course will introduce students to and provide repeated practice in using digital media for composing compelling digital stories. In addition to composing with digital media, students will be introduced to rhetorical principles and theories at the root of both media production and storytelling.
Fulfills Upper Division Communication/Writing (CW) and Humanities Exploration (HF) requirements
The course is designed for students who desire an interdisciplinary approach to ways of thinking about and addressing major concerns in environmental and sustainability studies. Various genres are emphasized, including creative, natural, public advocacy, and research writing. Students will utilize both print and digital media. The course will provide learning opportunities for those majoring or minoring in Environmental Studies, as well as students from various disciplines and colleges who wish to fulfill their upper division writing requirement by focusing on the environment and sustainability concerns.
This course is about the specialized, sometimes arcane, always powerful language in which Anglo-American law is written and through which it is enacted. Though we will focus on US Law, we will do so within the broader context of English Common Law, learning. We will learn about the Anglo-Saxon and Latin roots of legal English. We will also consider the role written language plays in transmitting law from generation to generation in the form of statutes, precedents, and case law, and we will consider the role of spoken language in in-court interactions. To delve into the finer points of these topics, we will learn about legal argumentation, read about legal realism v. legal positivism, and consider questions of linguistic ambiguity. Readings will consist of pleadings, briefs, statue, code, judicial opinions, and trial transcripts.
This course is an interdisciplinary study in online and networked research methodology. Prepares students to develop efficient, effective, and ethical research methods for online environments through qualitative and quantitative activities including: website analysis, link traces, data collection, information visualization, interviews, collaboration, search engine optimization, data coding, and social network analysis. Course topics will vary to account for emerging research technologies and instructor/student interest.
Fulfills

Upper Division Communication/Writing

(CW) requirement
Cross listed as EAS 3510, LING 3510.
Examines a range of grammar and style topics, both practically and critically, with a focus on analysis and revision.
Fulfills Social/Behavioral Science (BF) or Humanities Exploration (HF) requirement
This course examines the history of science/technology and its relevance to contemporary society. Employing a rhetorical lens, students study scientific/technological advances, and their related concepts from secularism to globalization. Various genres of scientific written communication are examined for their effectiveness through the ages, with special attention focused on hot topics. This course furthers understanding the relationship among writing, science, and society. Students are strongly advised to take WRTG 2010 or equivalent prior to taking this course.
This course is a gateway course for those interested in pursuing a career in professional and technical communication, as well as for students interested in communicating effectively within their chosen field. The course introduces students to the foundations of professional and technical communication, workplace communication practices, and the most recent research in digital communication and social media. The class will also explore contemporary issues related to professional communication - from issues of usability and ethics to information design.
Fulfills Humanities Exploration (HF) requirement
In this course, students will be introduced to threshold concepts in writing studies. Emphasizes the cultural rhetorical practices that have given rise to and shape writing across places, peoples, and times. Students will be introduced to various forms of writing, research that considers the impact of material and social factors on writing systems, and theories that examine the relationships writing creates between writers, readers, and places.
A survey of select rhetorical theories across peoples, places, and times. Emphasizes connections between rhetoric and writing. Students will be introduced to global rhetorical traditions and contemporary rhetorical theories, including critical rhetorical perspectives from groups historically excluded from the European/Euro-American canon. Students strongly advised to take WRTG 3870 prior to this course.
Fulfills Upper Division Diversity (DV) requirement
This course takes seriously the idea students are researchers--reading, inquiring into, crafting questions for, and developing tools and strategies to answer questions about the everyday. In it, students will learn about a wide variety of research methods such as close reading, listening, discourse analysis, archival research, translanguaging, and ethnography. These are tools that researchers draw upon to collect, analyze, and make meaning of cultural data. They are also methodologies that are the epistemic and theoretical interests driving the undertaking of research. Ultimately, students in this class will design and pilot a semester-long research study into a cultural phenomenon, both developing researchable questions and selecting appropriate methods to collect data about, interact with, parse, and analyze the rhetorics of everyday life, communities, and/or culture.
Prepares students for writing in the business world. Focuses on business plan and proposal writing in a business context, addressing the expectations of specific audiences.
This course will provide students with principles for and practices of effective grant writing. Focus on identifying funding sources, articulating problem statements, understanding and addressing funding criteria, writing collaboratively, and managing documents through funding cycles.
Fulfills

Upper Division Communication/Writing

(CW) and International (IR) requirement
Prepares student to write for culturally and linguistically diverse audiences for various purposes. Emphasizes linguistic and rhetorical considerations in print and electronic texts. Focus on critical appreciation of English as an international language.
Fulfills

Upper Division Communication/Writing

(CW) and Statistics/Logic (QB) requirements

Students will learn theories of visual rhetorical criticism, and examine different strategies for integrating words and images, and other multimedia elements. They learn to employ principles of effective document design and visual argument, as well as practice strategies for design and composition of new media texts.
Fulfills

Upper Division Communication/Writing

(CW) requirement
This course introduces students to historic and evolutionary of the term public sphere. A theoretical outline is followed by opportunities to write across genres and digital platforms. Areas may include activism and social movements, censorship, and synchronous and asynchronous writing related to space and place. Ultimately, students will examine through writing, editing, and design, the ways digital technologies are changing the writing landscape in real and virtual spaces.
Sonic Rhetorics is designed as both a survey in sound in the rhetorical tradition and as an introduction to sound studies (and sound production) in and across broader scholarly conversations. In the class, students study why sound mattered to pre-Socratic cultures, how and why it came into a kind of competition with sight as a prevailing sensory medium, and how these histories continue to play out today. As part of the class, students will listen to, make, and engage with sound in all its contemporary varieties: Podcasts, playlists, soundscapes, sound maps, concert halls, rock clubs, folksongs, field recordings, and foley stages. Podcasting, especially, makes for a central interest of the class and in lieu of traditional essays, students will produce several over the course of the semester.
Fulfills

Upper Division Communication/Writing

(CW) requirement
Focuses on popular nonfiction addressed to a wider audience. Students practice a select set of genres such as travel, memoir, autobiography, biography, history, food, domestics, science, technology, personal philosophy and religion.
Fulfills

Upper Division Communication/Writing

(CW) requirement
Designing for Usability is a course that will prepare you for writing in the workplace. Students will learn principles of document design to help them meet the needs of intended audiences. Students will also be introduced to different methods of gathering user feedback to determine whether texts -- such as instructions or brochures or websites -- are effectively designed. The class will then work together to help a local nonprofit organization improve its website.
Principles and practices of technical editing are the focus of this course. Students will explore the roles of technical editors in manuscript preparation of both hard copy and digital texts. Students will also learn strategies for different levels of copyediting, including comprehensive copyediting and line editing, using both practice documents and texts for a client.
This course addresses writing as a medium of control over ideas, individuals, and/or groups. Course content may include theories of writing, rhetoric, and discourse; writing and ethnicities; writing and gender; and tools for analyzing power discourses. Objects of study may include academic and professional disciplines, advertising, legislation, media and news coverage, propaganda, and social justice, among other topics.
Total Completions Allowed: 3 Total Units Allowed: 9
Fulfills Upper Division Communication/Writing (CW) requirement
This course introduces students to professional discourse, such as legal, medical, governmental, media, or non-profit. Course content may include discourses of legislation, sustainability, risk assessment, world health organizations, legal precedent, and the like. Using a variety of theories and methods for gathering and analyzing professional discourses, students will consider the ways in which professional discourses intersect with larger discourses of power and ideology. Variable topics.

Fulfills Diversity (DV) requirement
Social histories of rhetoric focuses on non-Eurocentric rhetoric and discursive practices, as situated in space, time, social geographies, and everyday lived realities. This course examines not the essence of rhetoric or a system of rhetoric, but rather, attends critically to the socio-cultural exigencies that enable rhetorical activity. Attentive to the question, what do people do in and with rhetoric, we will pursue three lines of inquiry: (1) under what circumstances are rhetorical practices employed and utilized by communities? (2) what rhetorical options are available to communities to express and assert themselves and how is transmission of rhetorical practices facilitated? (3) how does rhetoric reach, if at all, its intended audience, and towards what possibilities does it do so? WRTG 4050 focuses on varying topics based on faculty expertise. Prior to taking this class, Writing & Rhetoric Studies majors are strongly encouraged to take WRTG 3875. Non-majors should consider taking an upper-division theory course in their program prior to taking this class.
Total Completions Allowed: 2 Total Units Allowed: 6
This course is designed to give students an introduction to gender research that is distinctly rhetorical. Students will use theories from contemporary and classical rhetoric and criticism to interrogate the construction and performance of gender in a variety of social settings and media, the gendering of the writing studies/writing instruction, and the gendering of the tradition of rhetoric itself.
The course instructs students in the techniques and technologies used in the publishing industries. Students are led through the process from content selection and development to feature writing and editing, from audience analysis to document design, layout, and production. Classes are conducted in a designated editing lab and students are taught layout and design on Adobe's InDesign software (the industry standard). Students in the course work with community partners to produce professional articles, press releases, and published documents. The course also covers digital publication for online and digital reading devices.
Total Completions Allowed: 3 Total Units Allowed: 9
Topical thematic courses. Variable content.
This course brings together aspects of students' previous courses and culminates their work into individual portfolios. All majors must take this course. The course should be taken Senior year.