Tenure Promotions for Jon Stone and Christie Toth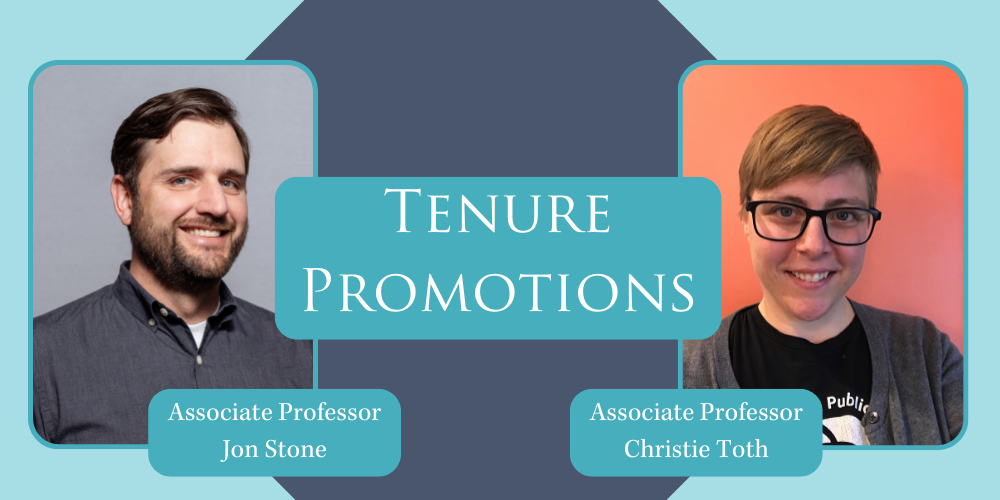 After successfully completing the extensive review processes, Jon Stone and Christie Toth have been granted tenure. They both now carry the title of Associate Professor.
Congratulations Jon and Christie!
We look forward to your continued contributions to the vibrant scholarship, teaching, and service that makes up our department.